All academic boards of universities in Ghana have been given the authority to implement a suitable mode of assessment for their students following the outbreak of COVID-19 in the country.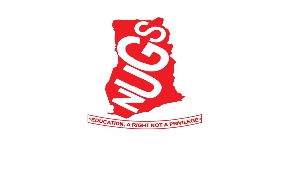 Ghana has so far recorded 5,530 cases of COVID-19, 674 recoveries and 24 deaths.
The government has closed down all educational institutions across the country as part of efforts to prevent further spread of the disease.
Universities and some educational institutions have, however, adopted e-learning to ensure that students still have access to uninterrupted studies.
In a statement released by the National Union of Ghana Students (NUGS) on Thursday, 14 May 2024, following a second meeting with stakeholders, the union noted that on the assessment of students, "it was indicated that all university academic boards in the country have the authority to implement a suitable mode of assessment for their students."
However, "such mode of assessment must be negotiated with the student body of the university and must be fair to the entire student populace of that institution. A mode of assessment adopted for use must fall within the framework of the university and other laid down standards for which further clarifications can be obtained from the National Accreditation Board. It is, therefore, the prerogative of the various Student Representative bodies in the institutions to engage their university authorities on the mode of assessment."