After five rounds of excruciating head-scratching, the otherwise favourites in that one-eighth, single-elimination contest, found themselves no match for regional rivals St Johns School who beat them comfortably to wrestle the seeded spot.
And so after years of starting their National Science and Maths Quiz campaign among the privileged few at the one-eighth stage, Archbishop Porter Girls' SHS have to fight other schools in the Western Region for a spot at the preliminary stages of the national championship.
The time is nigh and the die is cast; Sekondi College, 2021 quarterfinalists are the biggest threat to Porters' participation in the 2020 campaign.
But if they fail to live up to the task, Shama SHS, Gwiraman SHS, and Daboase SHTS are all looking to let Ghana know their name.
The rest of the contests for the Western region and the Western North region are below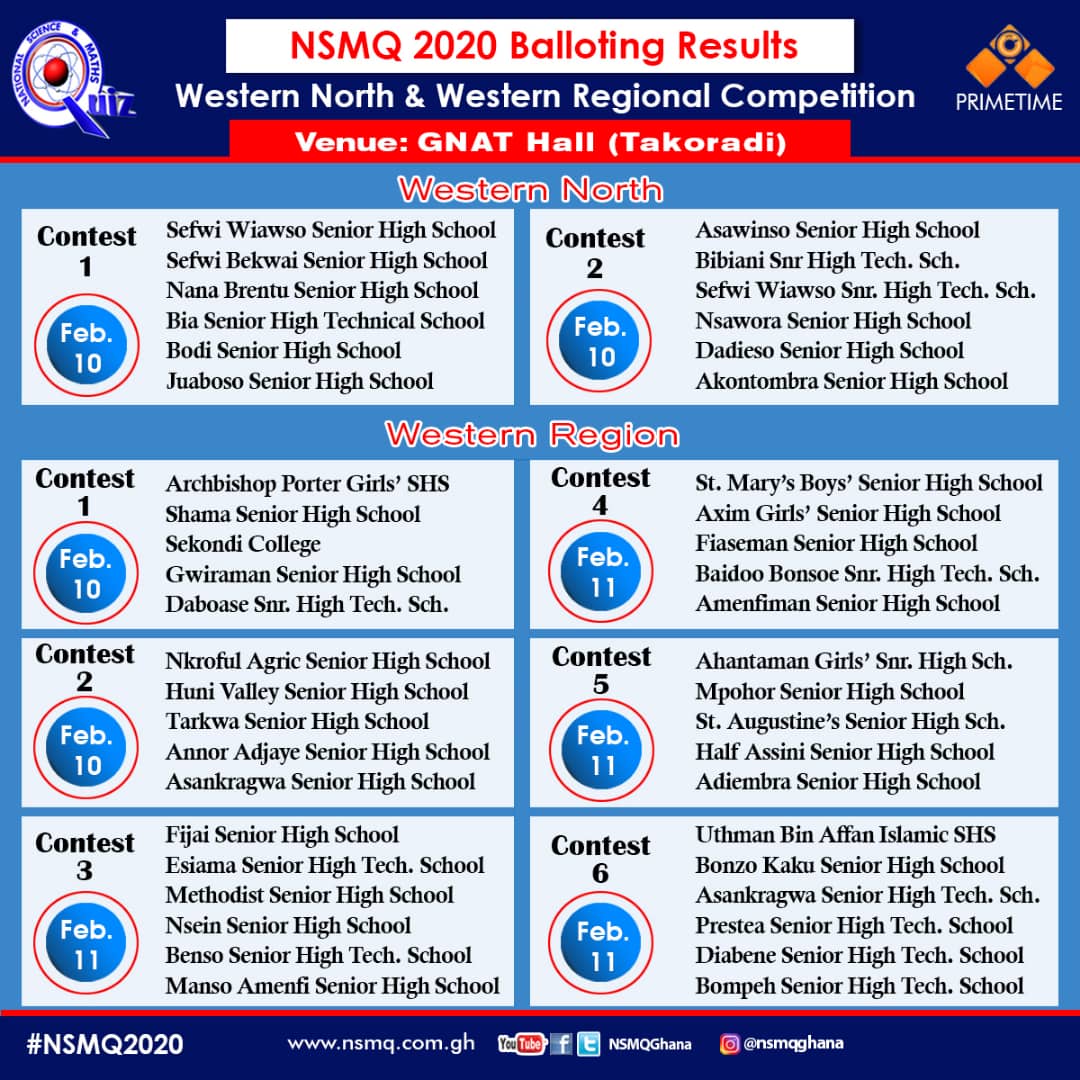 Elsewhere in the Upper West region, St Francis Xavier Junior Seminary – who lost two out of two contests in the 2021 campaign – have to prove once again that they are Wa's best foot forward.
The all-boys' school lost to Kumasi Academy at the prelims but garnered enough points to qualify to the single-elimination stages as one of the 18 'high-scoring losing schools.'
They, however, failed to redeem themselves and were kicked out by Obuasi SHTS at the one-eighth stage.
To be the pride of the Upper West regional capital once more, they must complete a double over Wa Senior High, who they beat in 2021 to qualify for the national championship.
Lambussie Community SHS and Loggu Community SHS are the other opponents looking to stun the regular one-eighth stage stars.
For St Francis Xavier, this contest may seem a formality but knowing the NSMQ, they better prepare to fight to the death for that single spot at the prelims.